The proposal to demolish the former United Reformed chapel at Whitfield and build a terrace of three homes on the site has run into problems with The Dover Society.
The society says a terrace of houses on the site would be out of character when neighbouring properties are detached or semi detached. Anyway, says the society, it would be over intensification for the area.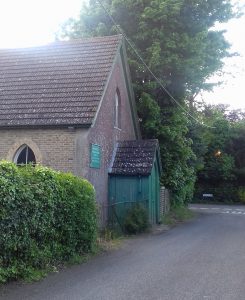 A burial ground stands next to the chapel and the society is calling for a condition, if the scheme goes ahead, to be imposed that the landowner protects and maintains the graveyard.
In addition society member Martyn Webster points out there is a World War One memorial tablet in the chapel and he suggests if the chapel is demolished the tablet should be saved and exhibited for the sake of local history.