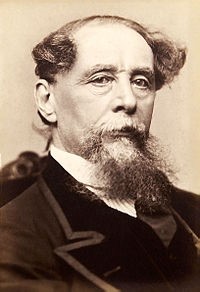 This plaque, the seventh in the millennium series, can be found, on the wall, along Camden Crescent at number 17 and was unveiled in December 2000 [one of three unveiled that December].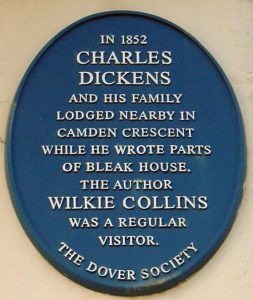 This plaque, the seventh in the millennium series, can be found, on the wall, along Camden Crescent at number 17 and was unveiled in December 2000 [one of three unveiled that December].
 This is near to where Charles Dickens and his family used to lodge and where he was visited by fellow writer Wilkie Collins. Parts of Dicken's Bleak House were written here. The actual home was destroyed by enemy action in the 1939-1944 Second World War. Camden Crescent was repaired and rebuilt and the houses renumbered.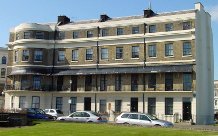 Charles Dickens was born in Portsmouth on 7th February 1812 and came from humble beginnings. The family soon moved to Chatham but by 1821 his father had got into financial difficulties and was then incarcerated in a debtor's prison. This caused the family to move to Camden Town in London. Now, only nine years old, and to support the family, Charles had to work in a shoe polish factory for 12 hours a day.
Despite his lack of a formal education, he became articled to a solicitor's clerk. He soon became involved in writing and by 1828 had articles published, but was unpaid for these. In the 1830's Dickens, as part of a company of touring actors, appeared at the Apollonian Hall, Snargate Street. This always remained his preferred venue when appearing in Dover.
In 1834 he was now a reporter with the Morning Chronicle, They then began to publish some of his short stories, under the name of "Boz". He had a book published, in February 1836, in two volumes, called "Sketches by Boz".
On the 2nd April 1836 Charles married Catherine (Kate) Thomson Hogarth who was also an author. They went on to have ten children together. Also that month he was paid to write twenty monthly articles, entitled "The Pickwick Papers". By July they had become very popular and successful, then in August the second series of "Boz" was published. The following year the family moved to Bloomsbury, London.
Early in the 1840's Charles and Kate travelled to America, here he wrote a number of stories, then for Christmas 1843, he published "A Christmas Carol". In 1844 they had moved on to Italy and from here he had published "Pictures from Italy".
In 1846 they travelled via Dover and Ostend to Switzerland. About this time he was having money troubles and his family life became fractious with him becoming irritable and laying the blame with Kate.
Dickens first extended stay, 1852, was at 10 Camden Crescent where he enjoyed long local walks started work on "Bleak House" his next novel. By 1853 Dickens had fallen out of love with Kate. It was around this time that he started to undertake more speaking tours, many in Europe and often staying in Dover.
These were so profitable that they solved his financial problems. When holding public speaking events in Dover he always held them at the Apollonian Hall, Snargate Street, many of these were reported in the Dover Express.
By the middle of 1856 his financial circumstances might have improved, but his marriage had not! To escape from Kate he came to Dover for a couple of months and moved into the Ship Inn on Custom House Quay. Then in June 1858 Charles and Kate finally separated.
The Lord Warden Hotel was now open and in 1863 Dickens briefly stayed there instead of at the Ship Inn. The next year with his health deteriorating he returned to the Lord Warden Hotel for a week's rest.
The following year, 1865, his doctor again advised him that he needed to rest. He once again returned to the town, this time staying in Waterloo Crescent with Lambert Weston an artist and photographer. For the next couple of years when in Dover this is where he would stay.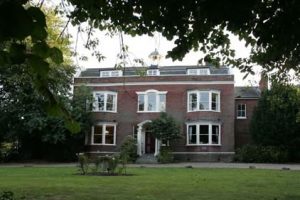 Then in 1868 he undertook an ill-advised tour of America. On his return and in very bad health, he went to live in his house at Gad's Hill Place, purchased on 14th March 1856 for £1,790. The house was built in 1780 for a former Mayor of Rochester, Thomas Stephens. It was here on 9th June 1870, whilst writing "The Mystery of Edwin Drood", he had a stroke and died.
Over his lifetime Charles Dickens had fifteen novels and countless other literary works published, in many he mentioned Dover.
He had become the greatest British novelist of the Victorian era.
A fuller article on Charles Dickens by Lorraine Sencicle has been published on the Dover Historian Website;
https://doverhistorian.com/2018/09/08/charles-dickens-and-dover/
 A Dr Curry gave a reading of Charles Dickens works during the Dover Society's presentation at St. Mary's Parish Centre on 23rd November 1992. An article detailing this, by A. F. (Budge) Adams, "A Dickens of a Good Curry", can be found on page 211 in the Dover Society Newsletter, No. 15, dated December 1992.
Alan Lee